James Craner, MD, MPH, FACOEM, FACP practices Occupational and Environmental Medicine based in Reno and Las Vegas, Nevada USA.
Dr. Craner specializes in diagnosing, treating, and preventing diseases and injuries caused by exposure to hazardous chemical, biological, and physical agents in the workplace, residential, and other environments.
Dr. Craner is also the founder and principal developer of webOSCAR™, a software-as-a-service (SaaS) platform designed specifically for employers to manage health and safety as an essential business process.
Updates
Textbook chapters authored by Dr. Craner
University of California, Berkeley-Center for Occupational & Environmental Health (COEH)- UCSF OEM Faculty Profile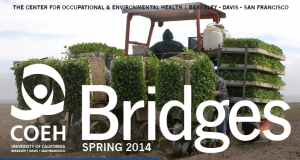 UCSF OEM Profile-Dr. James Craner